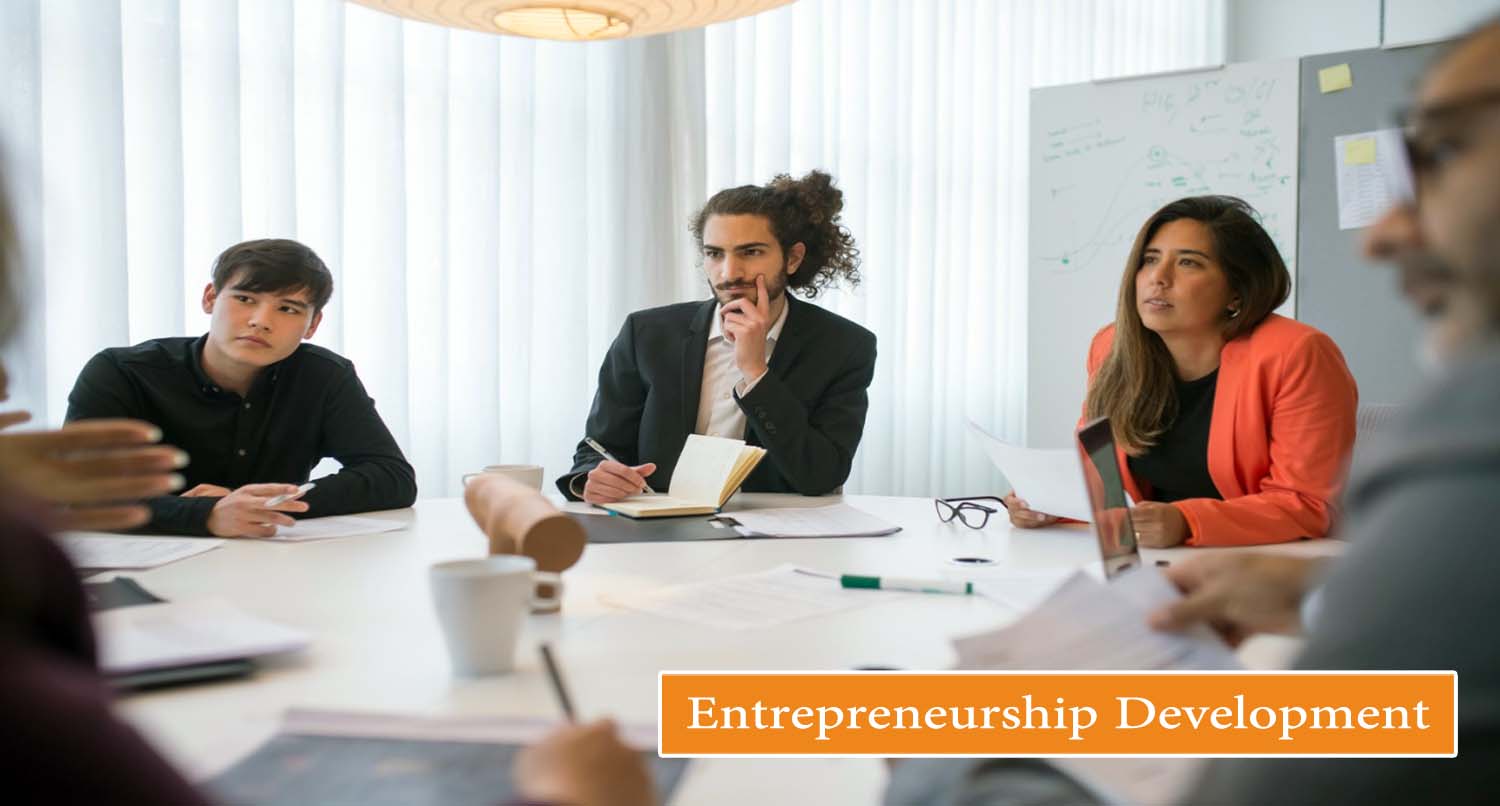 Entrepreneurship Development
Entrepreneurship is the engine of economic growth for any country. Entrepreneurship is supposed to fuel economic growth in a country by giving birth to new businesses. These new businesses are generally formed in response to newly identified opportunities, thereby driving innovation and often resulting in the discovery of new business models, novel products and breakthrough technologies. The process creates wealth in the economy, besides creating new jobs and reducing unemployment.
Despite its tremendous potential, entrepreneurship development has been missing as a key thrust in Pakistan's economic policies, where the government has always been wrestling with macroeconomic problems, with immediate looming threats. This day-to-day economic management has presumably prevented the government from focusing on new venture creation. Due to low entrepreneurial activity in the country, there have been limited investments in other emerging domains, where the country could have been highly competitive.
CSRD is geared towards promoting entrepreneurship in Pakistan through policy studies, research projects, linking business schools with SMEs, SME support and creating entrepreneurial networks. At CSRD, we believe that the long term solution for Pakistan's micro and macro-economic problems lie in entrepreneurship development. CSRD has developed an approach to enhance entrepreneurial skills and knowledge through structured training and institution-building programs and aims to form linkages between entrepreneurs and institutions, organizations and industries within and outside the country. We encourage inquiries into education, innovations in training methodology, the impact of industrial policies, rural entrepreneurship, social entrepreneurship, innovative delivery systems in the field of entrepreneurship.
One of the main objectives of CSRD is to catalyze the process of building a network of researchers and institutions in the sphere of entrepreneurship. CSRD is also working on the idea of business incubators as an important tool for developing and enhancing entrepreneurship skills, to nurture new and under-developed businesses through continuing entrepreneurship development, counselling and administrative services and by acquiring professional support and facilities all under one umbrella.